Today I have the pleasure of interviewing Kerry from HandmadeSuccess.com I have also collaborated with Kerry in the past, which was a joy to do. Kerry's blog which i read all the time, has many writers also known as blog contributors. It's this area I want to pick Kerry's brain on. So you can look at maybe implementing it onto your own blog.
Thanks Kerry for agreeing to be interviewed.
Thanks for having me, Janet! Happy to be here!
How did you get started in having contributors on your blog & was it a plan from the outset?
Handmade Success started as an extension of The Etsy Kit that was created by Jordan Moore in 2008. She was having success selling the kit and looking for more ways to help creatives. I was hired to help her grow the blog in 2010. During a meeting with Tara Gentile it was suggested that we add guest contributors to blog. I began to research and discover many artists and service providers to share their knowledge with our audience. The engagement on the site exploded! It was just so fun to see everyone talking about their businesses, their struggles and their tips on our blog!
What are the advantages & disadvantages of having blog contributors on your blog?
The advantages to having contributors is that you get a new perspectives shared that you might not be able to offer, you get your site shared with their network, you usually make amazing connections and sometimes lifelong friends in the process plus possible future collaborators. Last year I took over all of Handmade Success and The Etsy Kit. It has been challenging at times to manage contributors, update and create the 5th version of The Etsy Kit, write a new ebook about self-care for creatives, plan for the future and grow Handmade Success but I love the knowledge that the contributors share and the connections I make so I wouldn't have it any other way! I am doing a retreat for creatives this month in South Carolina with a woman that I met as a contributor and just found out that one of my ebooks might be translated into French by another contributor. It is definitely worth the time and effort!
What work is involved in working with so many different writers?
I usually ask people to send in their idea or their whole blog post before I decide to share it so I can make sure it is the right fit for my audience. Other contributors that are established bloggers and/or artists I can accept their posts without prior approval. A lot of people approach me with ideas while others ask what I would like them to write about. This year I have been creating themes for each month. I also suggest that potential contributors look at this list of past blog post themes to get idea of what people enjoy reading about on the blog. The theme for February is "Self-Care" and for March it will be "How do you define handmade success?". If you are considering having contributors on your site, you will want to create guidelines that they can either visit on your site or that you can email them. This will help you out a lot!
What would a person need to think about & start off doing, if they wanted to introduce contributors on their blog?
First, figure out what you want the message of your blog to be. The Etsy Kit helps creative business owners with their online shops and their online presence. Therefore, I enjoy sharing posts that help creatives. I am knowledgeable about SEO for your business but I do not plan on writing long blog posts about it so when someone approaches me to share on that subject I am thrilled. Say you make and sell baby booties, it would be fun if your blog had different articles geared towards caring for babies, cute baby accessories that coordinate with what you make and tips for new moms. You might not be able to create all of that content on your own. Make a list of potential bloggers or creatives to contact about writing a guest post on your blog. Let them know that you will add their bio at the bottom of the post with any relevant links they would like to share and that you will also share the post with your audience through your email list and social media. You might make a new friend or a potential business partner in the process!
I discuss blogging for your business in the newest edition of The Etsy Kit and include blog planning worksheets in the Etsy Business Planner.
Thank you Kerry. To know more about what Kerry has to offer check out Handsuccess.com. You can also connect with [Kerry] on Twitter | Facebook | Pinterest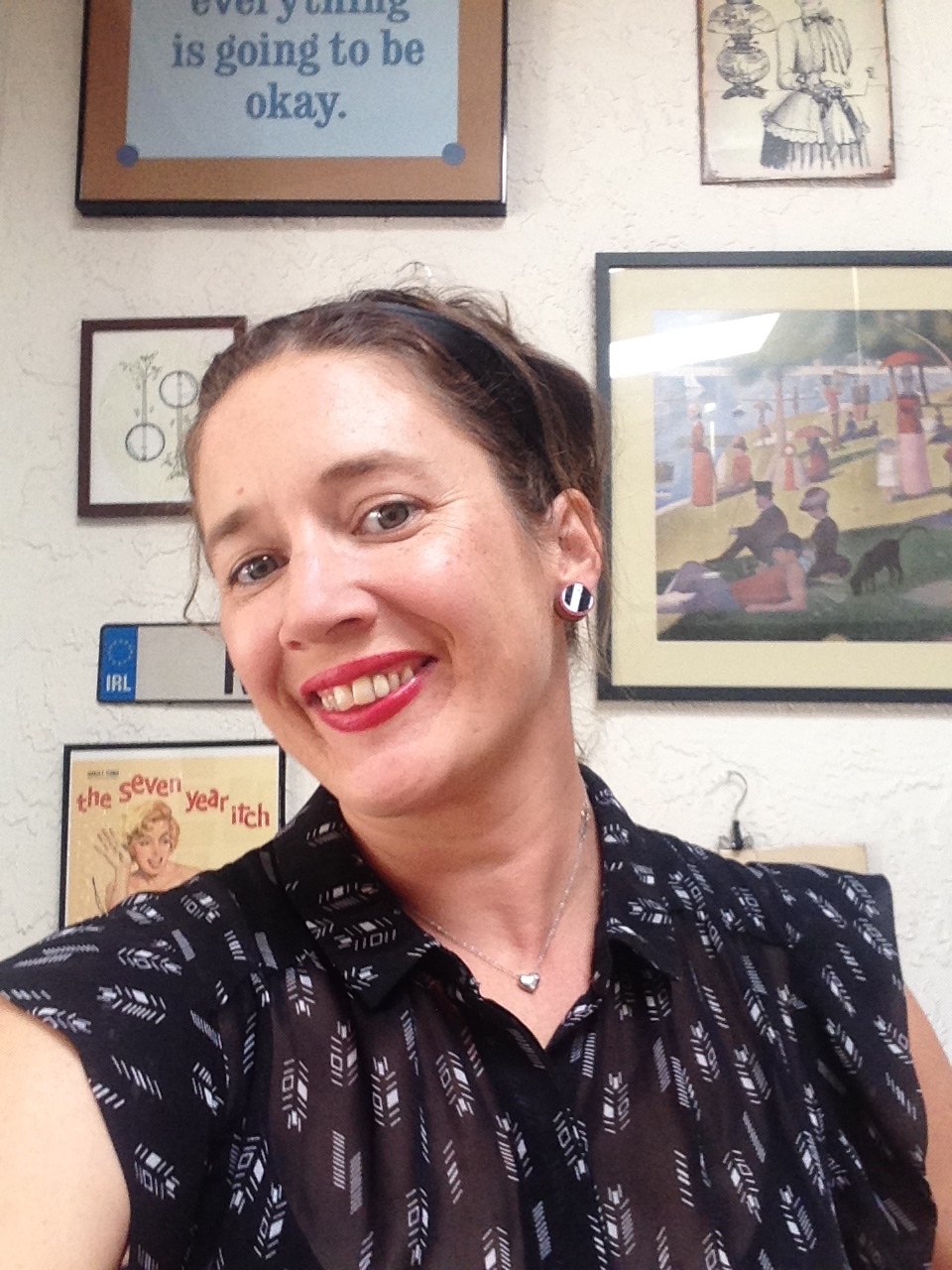 Kerry Burki - Handmade Success
Supporting + celebrating creatives everywhere with The Etsy Kit, Etsy Business Planner, Rejuvenate + Create plus the blog, Handmade Success. She knows how difficult it can be to stay motivated and positive when working for yourself and pursuing your dreams. She spends her time creating a supportive community online, hanging out with her husband and their two little's boys and enjoying quiet moments to herself.