Today's 33rd feature friday is from Shantelle Carpenter and she is the owner of ChristalDreamZ. Before we see her products i would just like to say, this is the first feature friday were i did not have to add a little brightness to the images. Apart from adding her etsy shop url to the images i did nothing else. Her images are spot on, when you look at them you want to touch them. That's a great way of pulling the customer into your product images. O.k that enough of me, let's get to know Shantelle.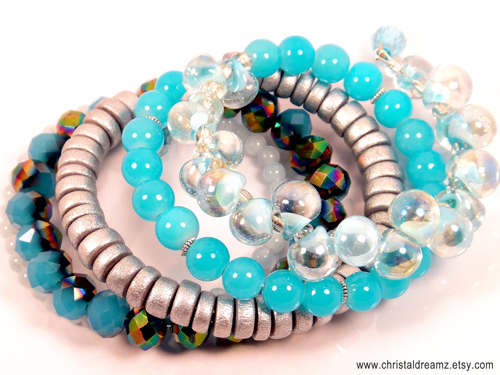 Your Business Name: ChristalDreamZ
Your business url: www.christaldreamz.etsy.com
Your name: Shantelle Carpenter
Where do you live: San Antonio TX
Tell us about the person behind the business:
I'm a city girl from our Nation's Capitol, who currently resides in San Antonio with my loving husband.  I've always loved making things so when I decided to give jewellery a try it was the best way to show my creative side to the world. I am extremely blessed to have this talent and a great support team.  My hubby is my best friend, and my biggest fan.
What inspires you?
I'm inspired by everything around me, people, colours, objects, visions, and thoughts.  I absolutely love working with colours and various textures, I love for my pieces to fun and sassy, just like my customers.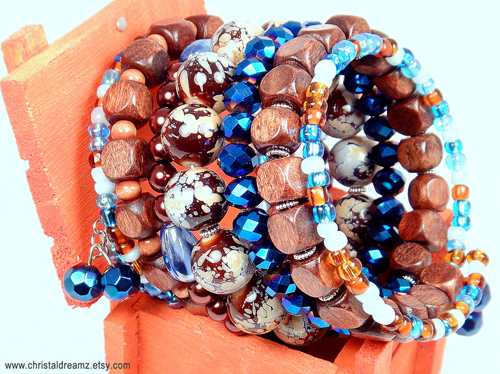 How did you get into starting your handmade business?
I've always love making and creating things.  I loved making gifts for my family and friends, then a few years ago I decided I wanted to have my own boutique and I wanted to start small by making jewellery, and it blossomed and took off from there.
A list of items you sell:
Handmade beaded jewellery and accessories ie, dangle earrings, beaded hoop earrings, beaded wrap bracelets, charm bracelets, unisex jewellery,  necklaces, key-chains /handbag/laptop charm accessories.
Personal Words:
Believe in yourself and your dreams, even if no one else does. Not everyone will see your dreams as you see them, and that's ok. It should only make you dream bigger!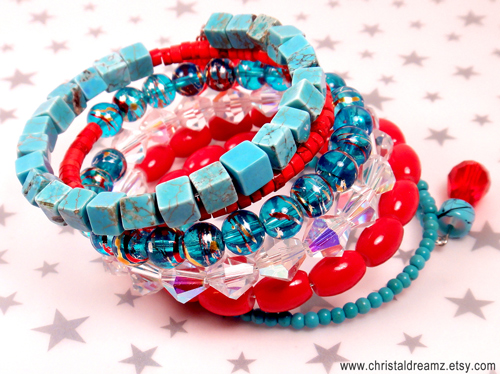 Connect with Shantella 
Twitter link: @ChristalDreamZ

Pinterest link: ChristalDreamz