Today's Feature Friday was submitted by Anthony McCoy business owner of Bigbeadsuk.com. I met Anthony and his very cool necklaces via twitter of course and had to explore. When you venture to his site you will be met with your old time video game characters, created into necklaces. His technique is pixel style which are actual beads, which look like computer pixels.
Super Mario Necklace
Captain America Necklace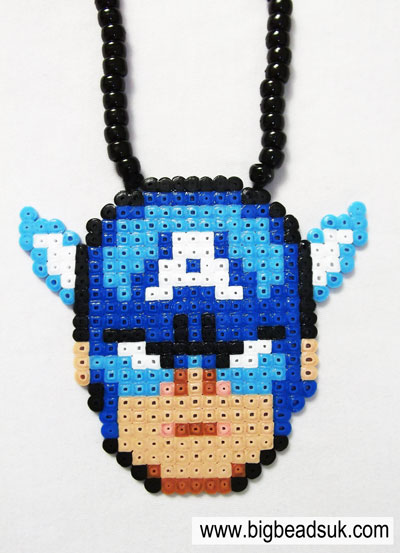 Retro Necklace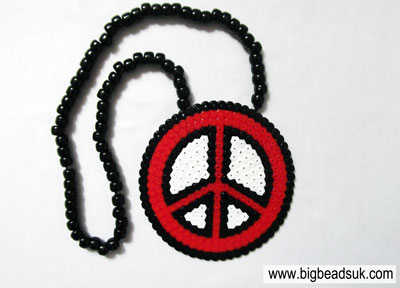 Mini Sonic Necklace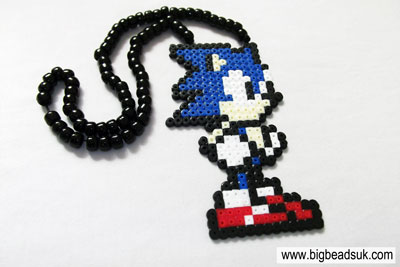 Your Business Name: Big beads UK
Your business url: www.bigbeadsuk.com
Your blog url:  www.bigbeadsuk.com/big-beads-blog.html
Your name: Anthony McCoy
Where you live: London
Tell us about the person behind the business:
I'm an art student from south London. Ive always been interested in starting my own business.
What inspires you?
I am inspired to create new and exciting necklaces, I try to push myself to make unique items
How did you get into starting your handmade business?
I started making necklaces for my self and after a while my family and friends started asking me if i Could make some pieces for them. As the popularity grew i decided to start selling my necklaces online.
A list of items you sell
I sell many different necklaces, I have a wide range of designs from video game based necklaces too Christmas themed necklaces.
Your Twitter link: twitter.com/anthonybigbeads
Your Pinterest link: pinterest.com/antbigbeads
Your Personal Words:
I personally like jewellery to be different and unique, something that makes you stand out of a crowd.