Today's 32nd Feature Friday goes to a twitter follower The Alphabots. I could not find the owner(s) name which would have been nice. I love to meet the handmade business owners behind these awesome businesses. Anyway, they have a cute idea of using 26+ different robot designs to create some great prints, posters and custom prints. But the fun doesn't stop there they also have postcards that you can get with whatever letter you like. I have featured some postcards below see if you can tell what it spells 🙂 I could'nt help myself these Alphabots can be addictive :).  I was looking at these with my son who chose to feature this one by the way.
As i had just finished playing a memory match app on my phone after seeing these cute Alphabots, i thought  that would be a cool game to have. Say a 20 pack of cards with symbols on them. You then can play snap or a memory game where you have to turn over 2 matching cards. mmmmm food for thought to The Alphabots business owners 😀
Robot Alphabet Poster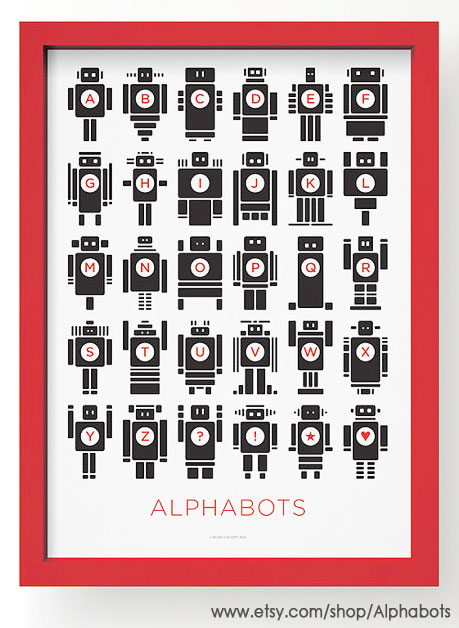 Customised Robot Prints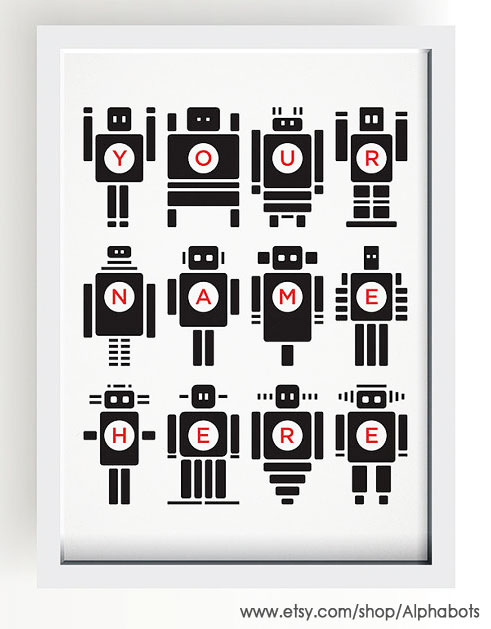 Customised Robot Prints
Letter J robot postcard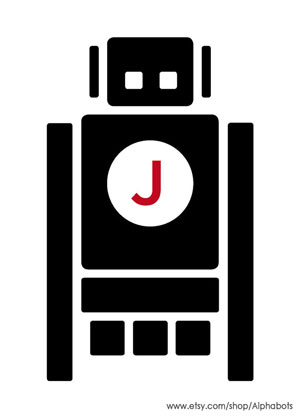 Letter A robot postcard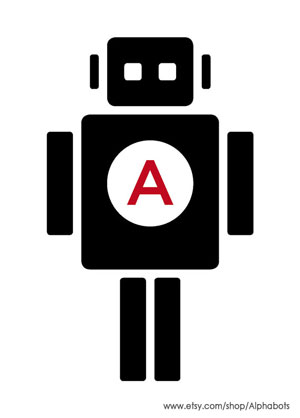 Letter N robot postcard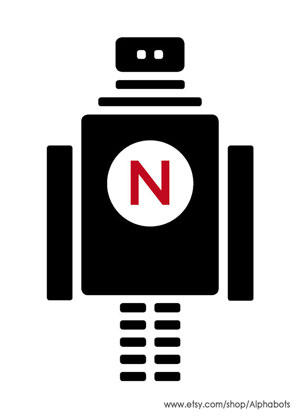 Letter E robot postcard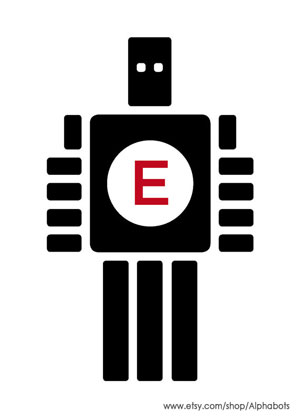 Letter T robot postcard
Your Business Name: Alphabots
Your business url: www.etsy.com/shop/Alphabots
Your Twitter link: twitter.com/AlphabotPrints
Share your comment to continue the conversation, I'll see you below...
When sharing your suggestion, feedback or insights, you are very much helping others on a similar journey as yours. We don't all have the answers but when we pull together and help one another, its truly a blessing.
I appreciate you for reading, watching and joining the conversation. I'm super happy you are here sharing your wisdom and truth with us all.