Today is all about actioning what I preach. I am always about treating your customers extra special. Surprising them, showering them with unexpected gifts and thank you notes, to let them know you really appreciate their custom.
It works all the time, I even had a twitter follower who proved that what i have been saying works. Here is her message below:
@best2KiS So true, I had that happen to me. I was given a freebie with my name on, with my order. I did feel special. And have bought again.

— Little Naturals (@UneekFlair) November 13, 2013
It feels good when we as customers get treated extra special, and that's always going to work for your customers too.
So with that in mind, I have designed for you some 2014 calendars. 3 of the designs are for you to give to your customers and 1 design is especially for you. You can decide on which colour you want to download or if you want to mix things up a little there is a download link for all 3 designs.
Simply print these calendars onto A4 size card and then cut in half. To give you 2 A5 calendars that you can pop into your customer's orders. Plus as the calendars are for 2014 you can use them throughout 2014.
I have to say can you believe that 2014 is nearly here already, so instead of sharing holiday planners, which should have been planned way before the holiday season even started. I am sharing a calendar which will help you look forward to the new year and to get you to start thinking about new opportunities for you and your business.
I'm getting free 2014 Calendars for me and my customers. Come & get yours too.. Click2Tweet
The first 2014 calendar is for you beautiful 🙂
Click Here to download your A4 2014 Calendar 
The next 3 calendars are for you to give away to your customers.
You can add a personal touch by adding your URL label to the back or front. You can even handwrite your "thank you for your order" message on the back. Or you could attach a 10% discount voucher to the front for when they come to shop with you again. Then Simply pop one into their order. (The colours may vary depending on your computer screen.)
Click Here to download the ORANGE 2014 Customer Calendar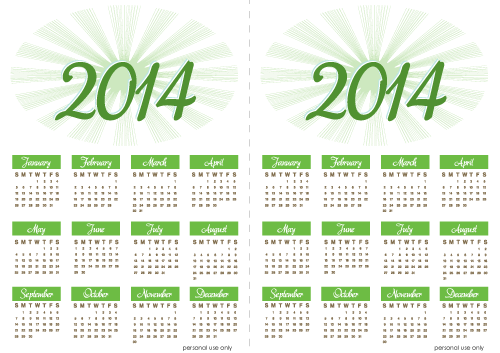 Click Here to download the GREEN 2014 Customer Calendar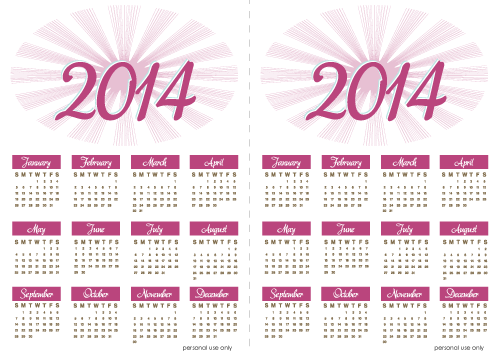 Click Here to download the PINK 2014 Customer Calendar 
Click Here to download ALL 3  2014 Customer Calendars 
Now over to you
In the Comments share how you plan to use these freebies