Make your own labels for free
Welcome to the "That's Handy" posts.
In these posts, I include apps, tools, and handy resources that will make you say " why didn't I know about this sooner".  I share these resources to help you in your business. Sometimes it's good when we can get a process done without having to take a course, or read an ebook or an article on how to do it yourself.  Also think don't just limit your imagination to what the app, tool, or resource was created for. A different perspective can show you how to use many things in different ways.
So like the title says: Make your own labels for free.
A label can always become handy even if it's not for jars. This handy tool can be used for so much more.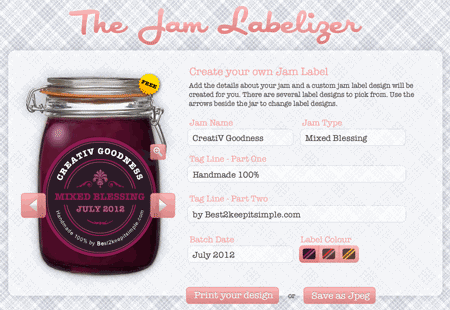 Click here to browse labels & start designing jam jar labels
This site is clean in design and easy to navigate. As the name suggests it's a Jam Label maker. But we both know it's just a pretty label. Once you customise it with your business or project colours it does not need to be for jam.
I don't personally need any labels but after having a play, I think I'm going to have to think of a project just to use them. All 3 label generators are created by Andy Biggs.
Cute and cool label generators that can help any project  – Click 2 Tweet http://clicktotweet.com/fQOoA
You have a cute jam jar label maker, cool beer label maker & cool wine label maker. For all 3 you can add your text, choose from a number of different labels and change the colour of the label. The best part, of course, is that you get to download a copy of your design but you also have the option of saving it too.  I will add that only a few designs are for free download. But saying that the designs of the free ones look great.
Forget that these are jam jar, beer & wine labels, they are labels and you can use them where you want, ideal for gifts, don't you think?
Click here to start browsing & creating your wine labels
Click here to start browsing & creating your beer labels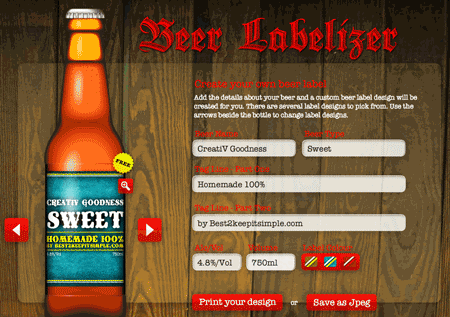 What do you think, drop your awesome thoughts below