Using magazines to help you spice up your blog post is so under used. Everyone is happy to stick with the standard. Using magazines to get headline inspiration, font style and page layout is something I love doing. Its the designer side peeking through. You can find so much great ideas from magazines that are spending loads of money to get their magazines sold. Take the time to have a look through some magazines to get some ideas that catches your eye. If you stop and read an article then that's a good headline and layout that you could use for your own needs.
Time to spice up your blog post
I am going to share a feature that caught my eye straight away, that I thought would be great for a blog post on any niche. I am going to show you how to break down an article, so you can recreate it for yourself.
This is the featured article that I enjoyed reading. It's a good design to allow people to scan over the information and take it in quickly.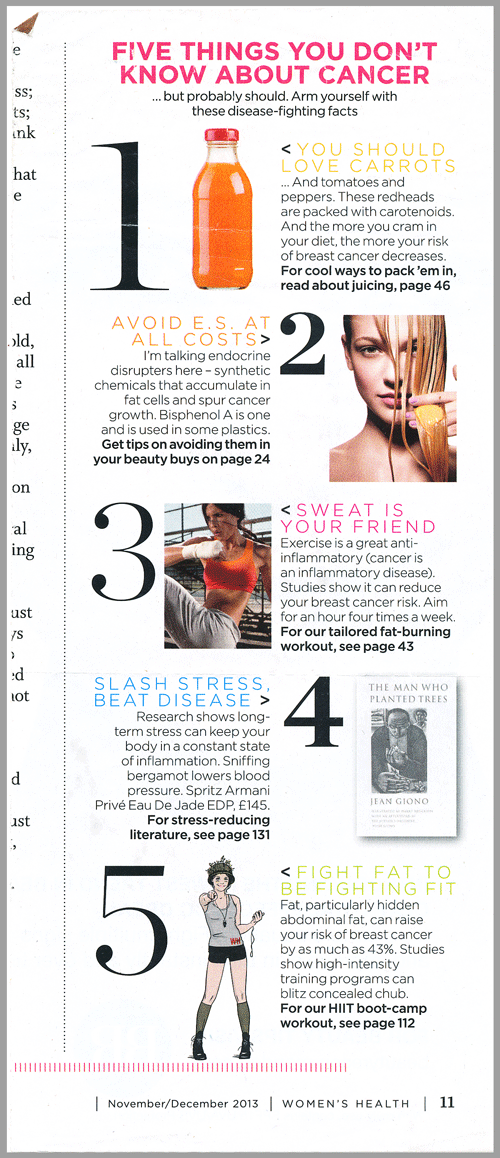 There's 4 parts to every article no matter what the publication, they include:
1 The main headline
Look at how you can tweak and adapt this headline to fit your business.
Brainstorm some ideas before you move to any other part. You must create your headline first because the rest of the article is answering your headline.
2 Images
Ideas on what images you can use that reflect your business. Also look at size, shape and composition of each image used.
3 The content
How you can make it relevant to your business. Remember this part is answering your headline so keep it focused and to the point. Use the content from the feature to judge how much you need to write. Why, because like the example above it is answering the headline but also making the content be apart of the whole layout. Plus the content in this article is short and to the point. At most you are looking at 2 sentences. Of course each article you use will be different this is the beauty of using magazines as inspiration.
4 The over all composition
The way it's put together. Look at how you can copy the layout, you may find that you have to do more than simply adding a few images and text like every other blog post out there. With the example above you would need to create the numbers pretty big and save them as images, to make this layout work for you. Graphic software like Adobe Illustrator or Adobe inDesign would be great to really recreate this an other articles.
However by simply following the guidelines above from 1 -3 in your blog post will breathe some fresh air into a standard blog posts.
Over to you
Do share in the comment, where you get inspiration for your blog posts?