Question 9 of 10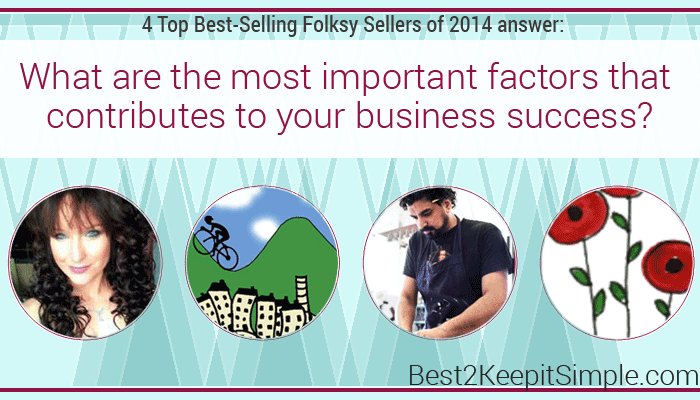 What makes a business successful? Its different for every business owner.  Lisabellah, Jane, Barry & Anne have their responses let's see what they share.
I am passionate about what I do, it was a hobby I adored. I never imagined I would be fortunate enough to be running a successful business that purely started via word of mouth by people asking where I bought my jewellery. I think my love of what I do contributes to it's success so far
Self belief and motivation
Hard work
Not following the crowd. Someone once said to me that most creative businesses struggle to make a good income so why copy them.
Researching everything
Having a product that people like enough to buy, a little bit of luck and plenty of graft!
I think it's mostly that we work so hard. Most people building a business work incredibly hard… harder than they've ever worked before. It means that we're able to serve our customers properly which shows that we care. Customers knowing we care means they recommend us and keep coming back to us.
What contributes to business success in your opinion? Share in the comments below.
This post is part of a 10 week interview round-up. This is question 9. I interview 4 Top Best-Selling Folksy Sellers of 2014 who share their business insights & experiences for success. You can read the introduction here. Follow along & also share your answers to the questions in the comments too, along with your shop's url. Catch up on the past questions: Question 1  Question 2 Question 3 Question 4 Question 5 Question 6 Question 7 Question 8