My 7th Feature Friday is from Vicky Myers. She is a person who respects the environment and where ever possible loves to up-cycle. Currently she is embarking on recycling clothes into awesome handbags.
Handmade Pumpkin Bag, Recyled Bag, Childrens Bag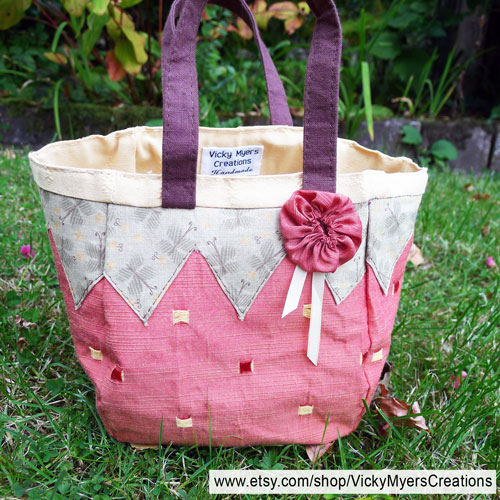 Felt wool corsage bag, recycled bag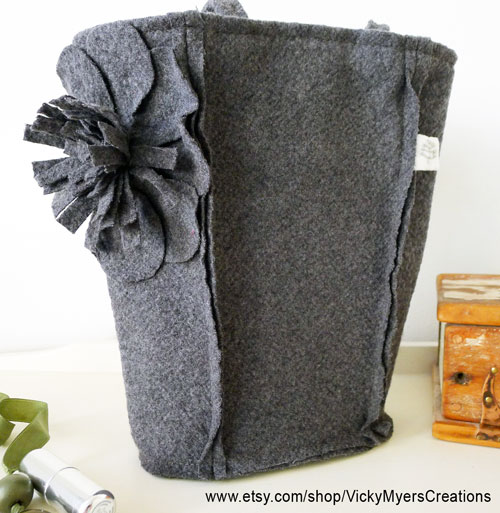 Business Name: VickyMyersCreations
Your business url: www.etsy.com/shop/VickyMyersCreations
Your blog url: vickymyerscreations.wordpress.com
Your name: Vicky Myers
Where you live or where you from: Norwich
Tell us about the person behind the business: My business is born out of a love of creativity, a need to provide something different and exciting, and a love that I've had all my life of preserving the environment. I have also, I hope, filled a gap in the market
What inspires you?  As a mum of two young children, I've have been frustrated with leather bags which have become stained with spilt children's drinks! My eco bags are made of fabric, and therefore washable, sustainable, useful and attractive.
How did you get into starting your craft business? An old house shared with a friend who started selling her handmade items, and I realised that if I never gave it a go I would regret it!!
A list of items you sell: Handmade Recycled Bags
Your Twitter link  www.twitter.vickymyers1
Your Facebook link http://www.facebook.com/VickyMyersCreations
Your Pinterest link http://pinterest.com/vickymyers1/